Plan A Visit
With strong family roots and Italian heritage, Di Stasio Vineyards embodies authenticity & simplicity with rustic elegance. The lifestyle is represented through our wines and in our tasting room, which is inspired by the clean, but rustic architecture of Puglia. A visit to Di Stasio Vineyards is relaxing experience featuring high-quality estate wines, Italian antipasti and panini, and beautiful views to the east overlooking the vineyards with the Sierra Nevada mountains in the distance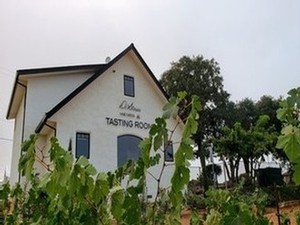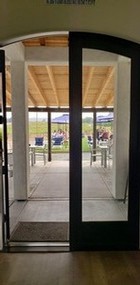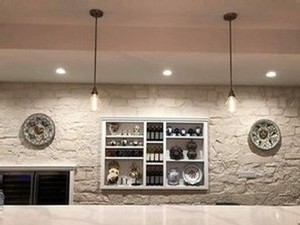 Tasting Experiences
Our tasting room is inspired by clean, yet rustic colors and themes of Puglia in southern Italy. The seamless indoor and outdoor space combine with the natural beauty of our historic location to offer a truly unique experience.
The tasting room offers estate wines and Italian-inspired food offerings. We occasionally offer an expanded menu with seasonal specials including pasta and wood-fired pizza. We have a wide selection of regional Italian ceramics to appreciate during your visit which are also available for purchase.
Tastings are $15 per person, $20 for Riserva wines, waived with a bottle purchase. For large parties of 8 or more, private events or special requests, please contact us directly. Limos by appointment only.
The Tasting Room is open for tastings and food service Thursday-Sunday from 11am-4:30 pm. We are available for private events on other days and hours by appointment.
For more information, please contact us.

Vineyard Tours
Learn more about the family, the vineyard, and the history of the Shenandoah Valley as we show you around our property. Tours available by appointment only.
For more information, please contact us.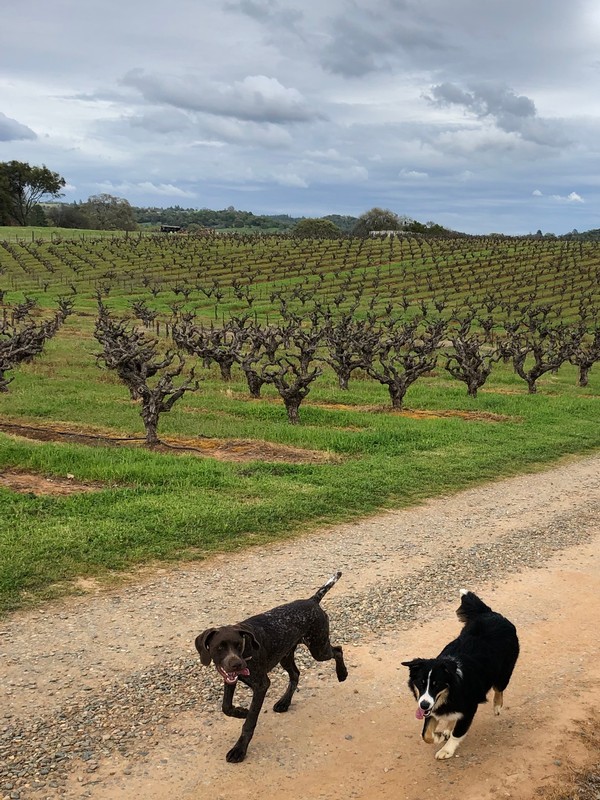 Contact

10788 Shenandoah Road
Plymouth, CA 95669
(209) 256-1524
ciao@distasiovineyards.com
Hours:
Wednesday through Sunday
11 am to 4:30 pm